247 Run is the latest capsule from our 247 range. The collection houses pieces which have been meticulously designed to maximise performance whilst running or partaking in outdoor activity, whilst maintaining the clean aesthetic that Represent is known for.
The range takes in mind every weather type and climate, with the clothing pieces being designed to be just as efficient in sun and heat as they are in wind and rain. With a plethora of features such as lightweight fabrics with 4-way stretch and quick drying, antibacterial finishes, the range takes into account every inhibition you may face as you run, and nullifies them. 247 Run is fully optimised to maximise your performance; it has been vigorously tested over the past 6 months in every environment possible to ensure no stone is unturned. Read on to find out why this is the running gear you need in your arsenal of workout kit.
Hybrid Shorts
Possibly the most kitted out shorts you will ever buy, the 247 Hybrid Shorts are the ultimate running shorts for optimising performance in every climate and environment. Featuring a perforated shell for complete breathability and an inner compression layer to work alongside your muscles as they activate, these 2-in-1 running shorts come in Black and Dark Oak. The compression layer has logo detailing to each leg, whilst the outer layer features zip side pockets with logo branded zippers for securing valuables.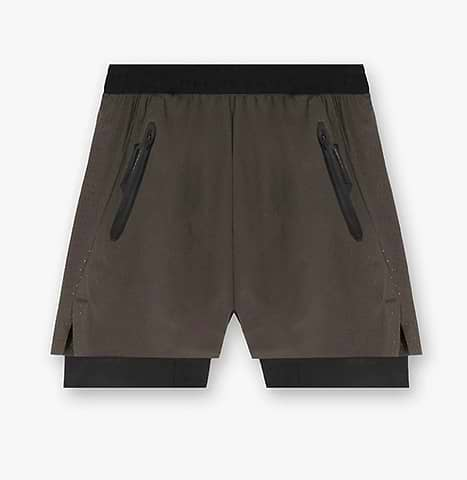 247 Chest Rig
The 247 Chest Rig is the ultimate wearable utility for running. It has two secure zip pockets with the ability to add a hydration pack to the back, ensuring you can maintain performance over time. With 4-way stretch fabric, the chest rig moves with you, to limit inhibition of mobility. It features a fidlock buckle to the front for ease of removal and fastening. Visibility at dusk is also not compromised with reflective 3m lines running throughout the body. The shower-resistant finish allows the chest rig to be worn in any climate or weather condition.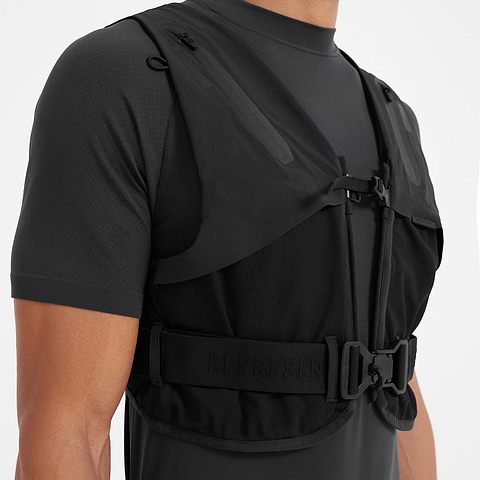 247 Active Jogger
The 247 Active Jogger is crafted to maximise your performance throughout any run or workout. With a nylon/elastane construction, the 4-way stretch fabric of these running pants moves with you, allowing complete freedom of movement. They feature an internal drawcord to an elasticated waistband for a customisable fit with two zip side pockets and a hidden rear pocket for secure storage. The 247 Active Jogger is available in Black and Dark Oak.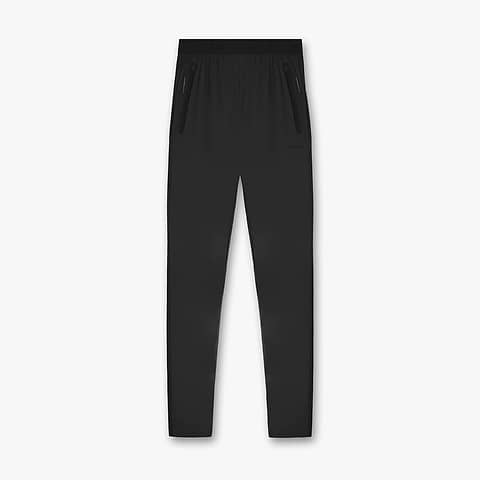 247 Run Jacket
Featuring everything you need from an outer layer running jacket, the 247 Run Jacket is the best lightweight running jacket on the market. With a shower resistant and lightweight construction which you can pack away into the pocket, it is ideal to take with you anywhere. This running jacket features an adjustable hemline and hood for a customisable fit and reflective tape to ensure visibility after dusk. Zip pockets ensure that you can secure your valuables. It is finished with perforated branding to the rear.
247 Seamless T-Shirt
The 247 Seamless T-Shirt ensures comfort at every level as you train. Crafted from a lightweight and quick drying fabric, it features 4-way stretch capabilities to ensure complete freedom of movement, whilst the seamless construction maximises comfort. The T-Shirt is finished with our 247 logo knitted into the back; it is available in Black and Dark Oak.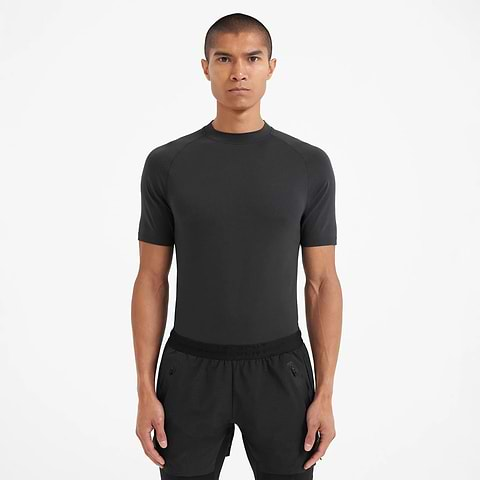 247 Performance Cap
The 247 Performance Cap in Black is the go-to wearable accessory for outdoor comfort as you run, walk or hike. It features a lightweight and water resistant construction, whilst the curved peak helps maintain visibility in adverse weather conditions, be it rain, wind or sun. The quick-drying and antibacterial fabric keep the cap feeling fresh with every wear and it is finished with a perforated 247 branding detail. The cap is also adjustable for a customisable fit.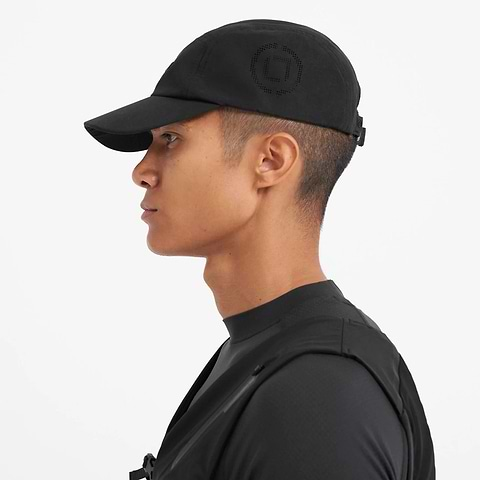 247 Seamless Zip Neck
The 247 Seamless Zip Neck is crafted from a lightweight and quick drying fabric, and features 4-way stretch capabilities to ensure complete freedom of movement whilst you run. The seamless construction maximises comfort and the antibacterial finish of the top ensures it feels box-fresh with every wear. The Zip Neck is finished with our 247 logo knitted into the back. The 247 Zip Neck is available in Black and Dark Oak.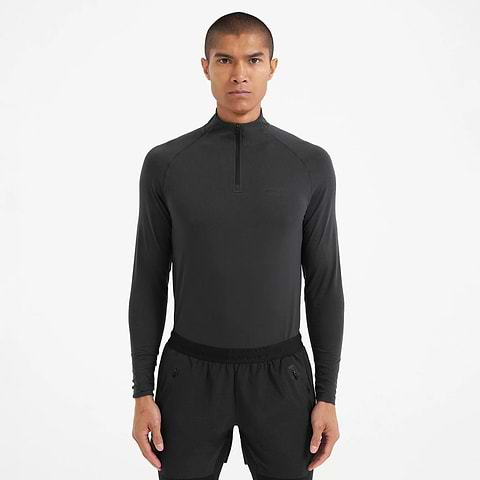 247 Seamless Boxer
Maximising your output requires comfort at every level, and the body contouring seamless construction of the 247 seamless boxer means that this undergarment moves with you as you train. The quick-drying, antibacterial fabric ensures that these boxers feel fresh with every wear, whilst their compression works with your muscles to facilitate activation.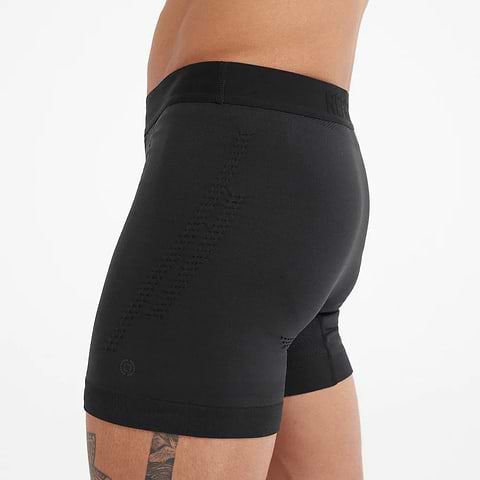 Closing Thoughts
The running gear in 247 Run has everything you need to enhance your output and maximise your efficiency, whilst the flawless designs in muted tones maintain a clean and tactical aesthetic. The world is your runway; go out and explore it with 247 Run.
Whilst you're here, check out our gifts for runners.