As the months roll on, and the air begins to chill, it is time to start thinking about your winter wardrobe. Beyond style, colour and fit, there is a core element of your winter clothing that you should consider: the fabric. For many, the usual tactic as the weather gets colder is just to wrap up with more layers; this is fine as layering your outfits can be a great look, but for those who don't want to be wrapped up completely, looking at the fabric composition of your clothing is the key to staying warm this winter.
The Best Cold Weather Fabrics
There are many technical fabrics which are great for colder weather, however this article shall present those which are both widely available and consistent with their properties. 
Cotton
When looking for an all round versatile fabric, it is hard to argue that cotton is not the best. Both breathable and soft, cotton garments can be made thin to suit warmer weather, or thicker and heavier to provide the heat throughout the winter months. The only downside to cotton is that it absorbs moisture, so if you get caught up in some adverse rain, you should hope to have an umbrella to hand.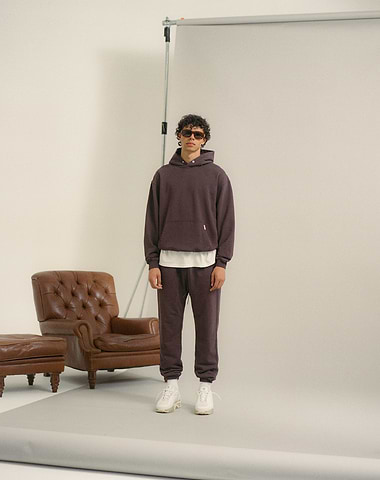 For the colder weather, you want to look for a heavier cotton build. Our jersey hoodies across the Owners' Club, Blank and Graphics hoodies and sweaters are all crafted with heavyweight jersey cotton, at 450gsm (grams per square metre). Having such a heavyweight fabric means that the pieces are both warm enough for any colder climate and durable enough to last you, season after season.
Leather
Leather is a fabric used in clothing as old as time itself. Known to be used by the Ancient Egyptians as far back as 5000 B.C. and popularized a bit further along by the Ancient Greeks, leather was tanned and preserved to go on to be used in the crafting of sandals, clothing, military equipment and horse saddles. 
Nowadays, leather has shifted from being used as a utility fabric to more of one reserved for luxury items, due to its nature of being beautiful to look at and aging well. However beyond aesthetics, leather is extremely durable, warm, and also a shield from the elements.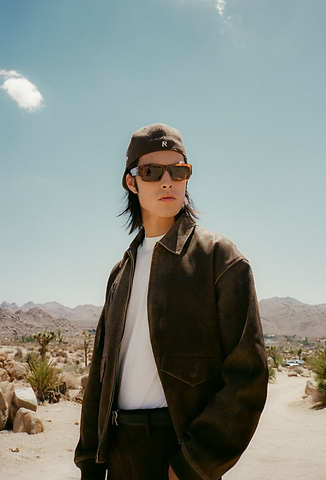 Our men's leather jackets are crafted from lambskin leather, making them incredibly soft to the touch for a luxury feel but also durable to stand the test of time. Our leather flight jacket in black also comes with a shearling collar for that added element of neck warmth.
Wool
Wool is another fabric which has been used for the ages to stay warm over winter. Used by many animals as a natural insulating and water resistant layer, it has historically been easy for humans to procure and use in clothing. As mentioned, wool retains plenty of body heat thanks to the air pockets between fibres, and it is also fairly water resistant. Wool is also lightweight and durable, meaning that it is easy to layer and stands the test of time.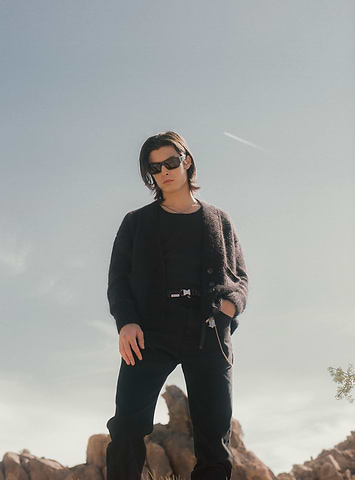 Our Mohair Sweaters and Mohair Cardigan are all crafted from luxury mohair wool, which is a wool coming from the Angora Goat. Mohair is known for its high sheen whilst also having the lightweight, insulating and water resistance features of standard wool. The fabric makes these pieces both perfect for the colder months and also incredibly soft to the touch for a luxury look and feel.
Closing Thoughts
Aside from layering many items, there are plenty of clothing options which are made from the best fabrics for winter described in this article. Check out our full Fall Winter collection to find some luxury products to bolster your winter wardrobe!