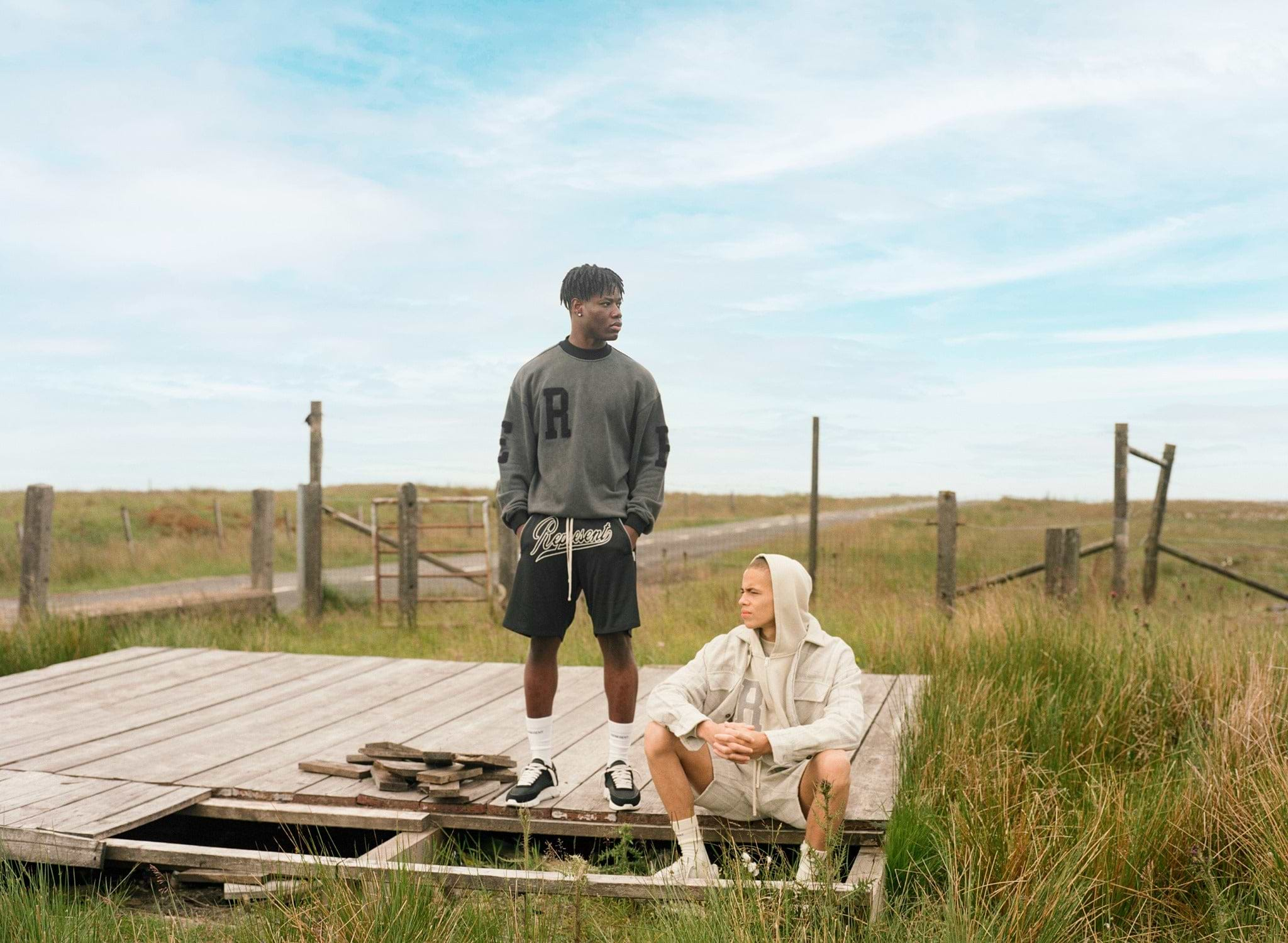 Our shorts collections are centred around and focussed on luxury. Designed with breathability, comfort and quality, these are the three core elements to all Represent shorts garments. Worn for all occasions; working out in 247 shorts, or Blanks shorts at home with comfort being essential. We truly believe our shorts styles and variations are the best shorts for men for this Summer's fits and climates.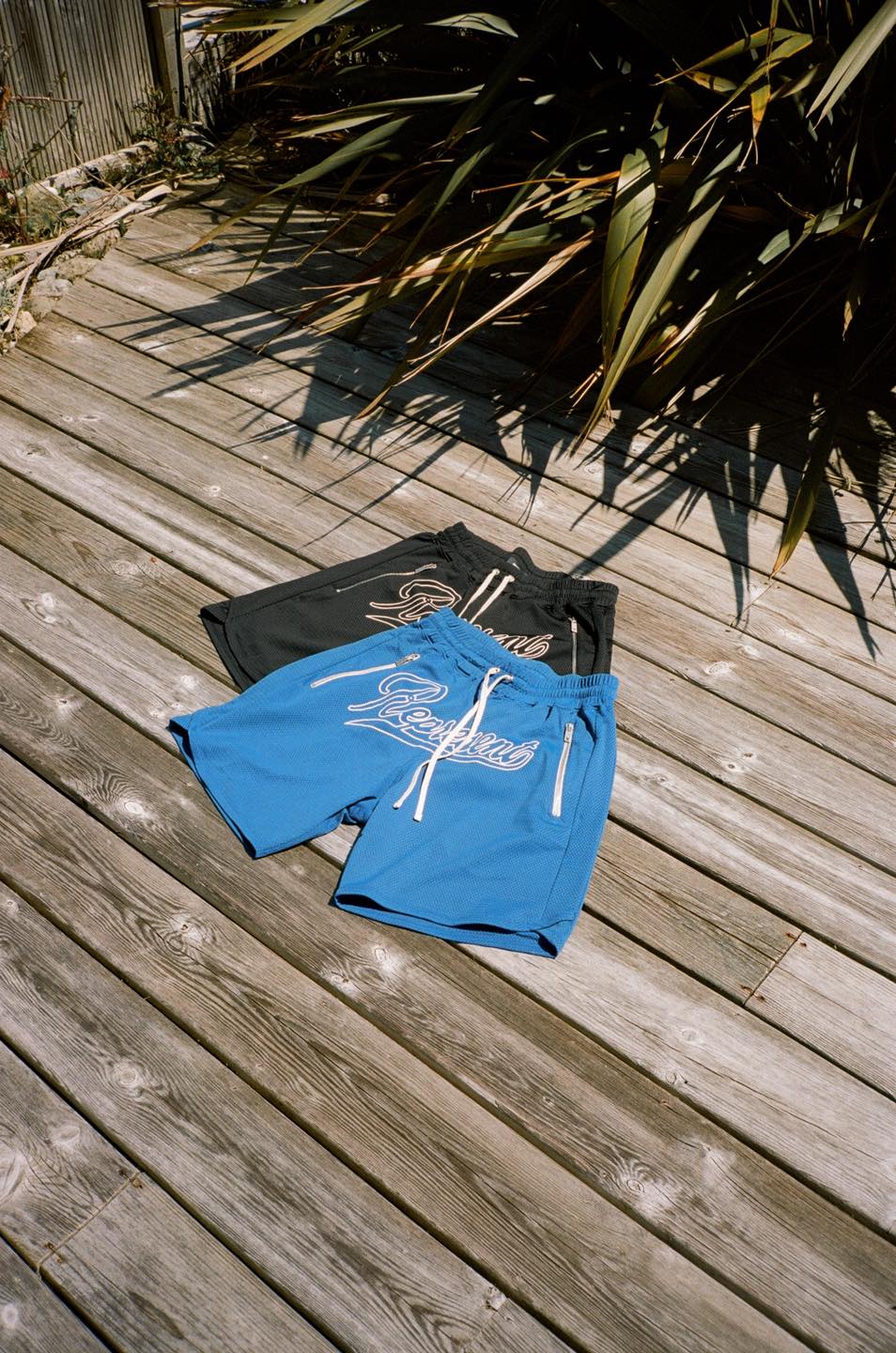 The first shorts showcased are the Mesh Shorts which are part of our Summer capsule. Our Summer '21 capsule is named 'Isle of Angels', consisting of a selection of hoodies & sweats, to shorts & t-shirts. These shorts are a relaxed fit basketball style short, available in both a Cobalt Blue & Jet Black colourway with the Represent signature print across the front. Finished with RiRi zippers and vintage white drawcords, these have a lightweight & breathable feel making it a perfect summer or active short.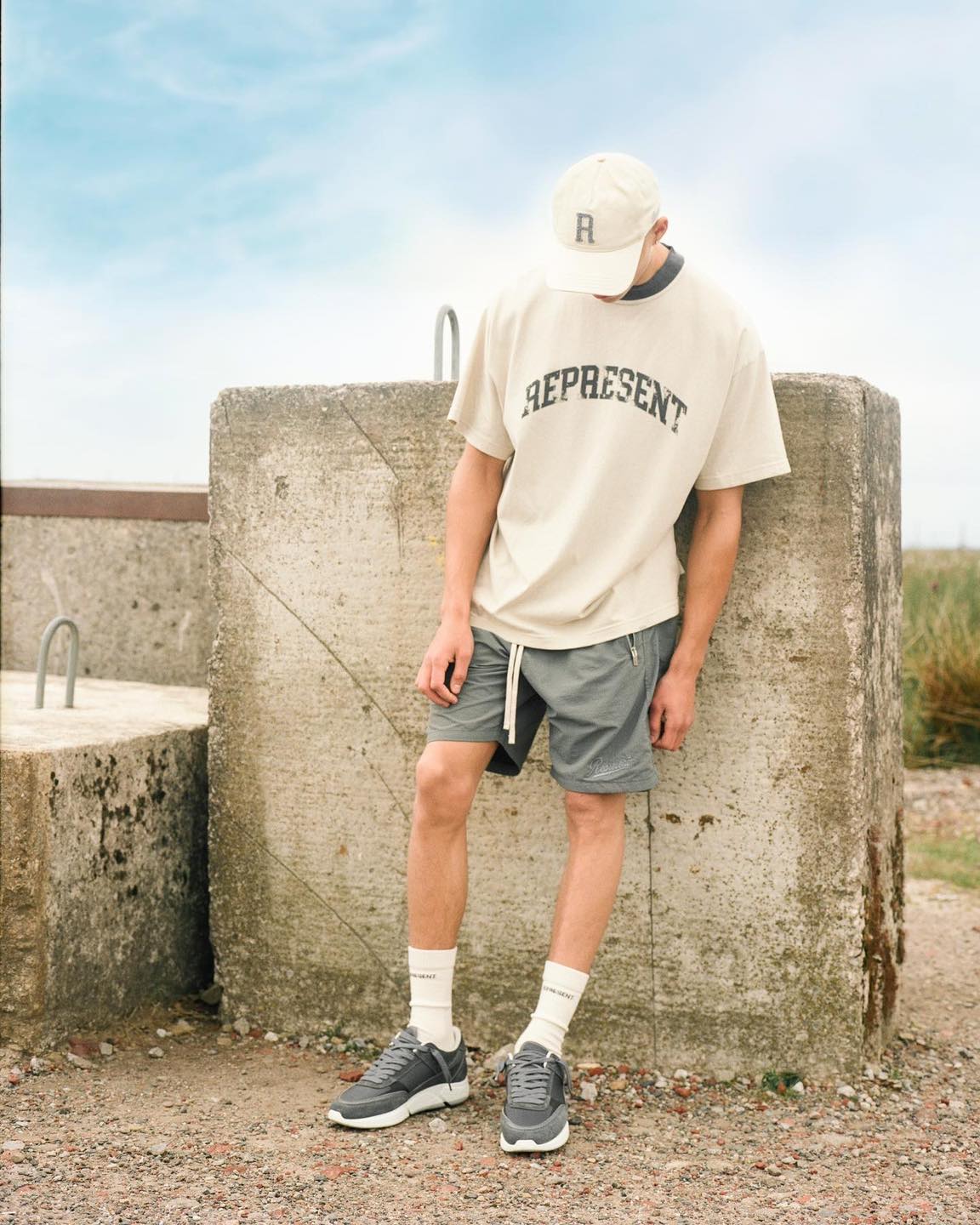 Another short in our Summer capsule is the Nylon short, made with 100% italian nylon & again finished with RiRi zippers and vintage white drawcords. These shorts come in a black and grey colourway with an embroidered Represent logo embedded into the lower left part of the short, the short is easily wearable and adaptable pairing well with many Represent Summer pieces.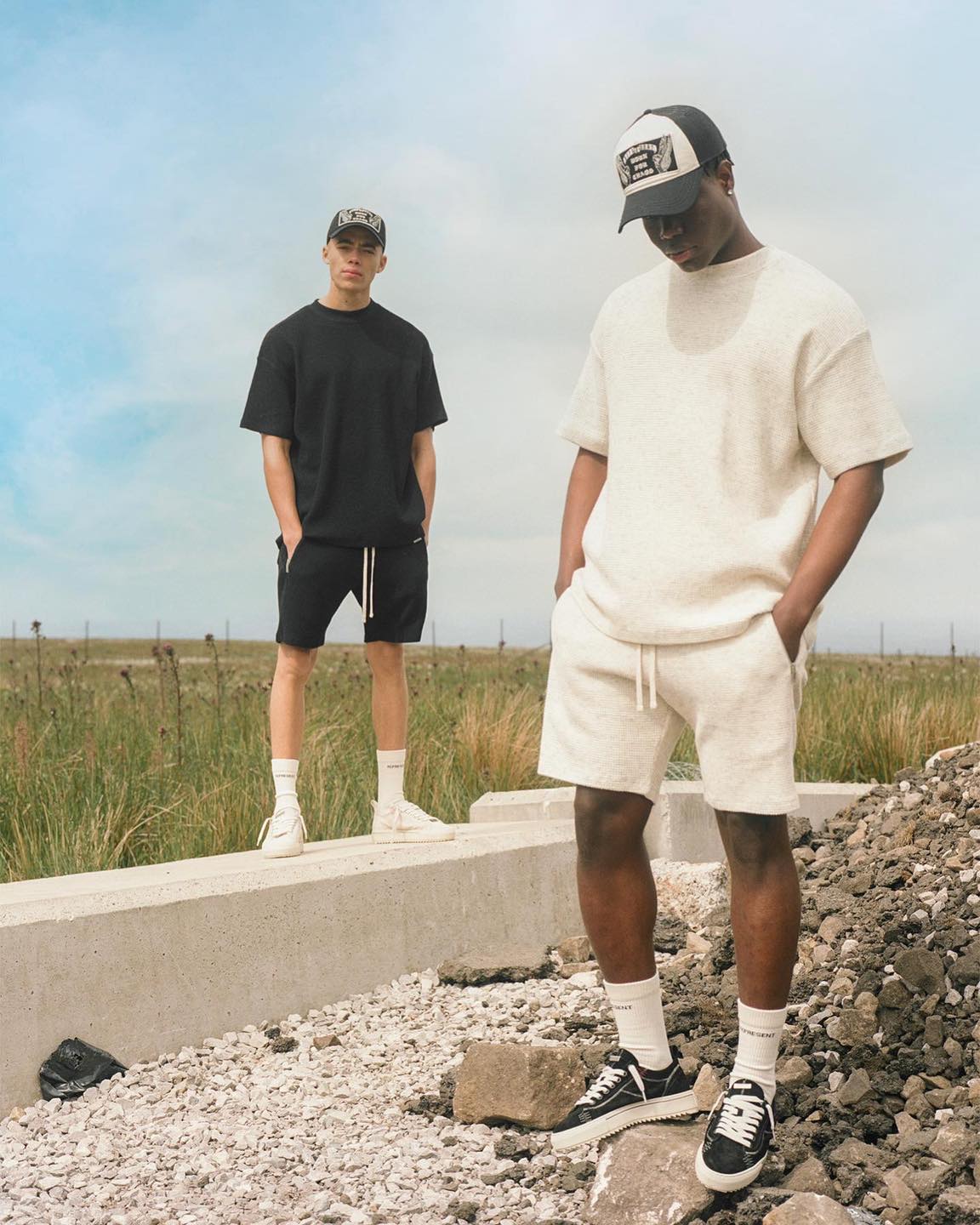 The all new Waffle shorts come as part of a twin set with accompanying t-shirts. Using top quality italian waffle jersey available in a jet black & vintage white colourway. Accompanied with RiRi zippers and an elasticated waistband, the best possible textiles were sourced to bring this staple short to life. 
The last short to feature in our summer capsule are the Grey Plaid Shorts. Designed with a grey plaid pattern using custom Italian wool with a jersey ribbed waist and vintage white drawcords, this piece is created to be paired with the Grey Plaid Overshirt to create a fresh and stylish fit.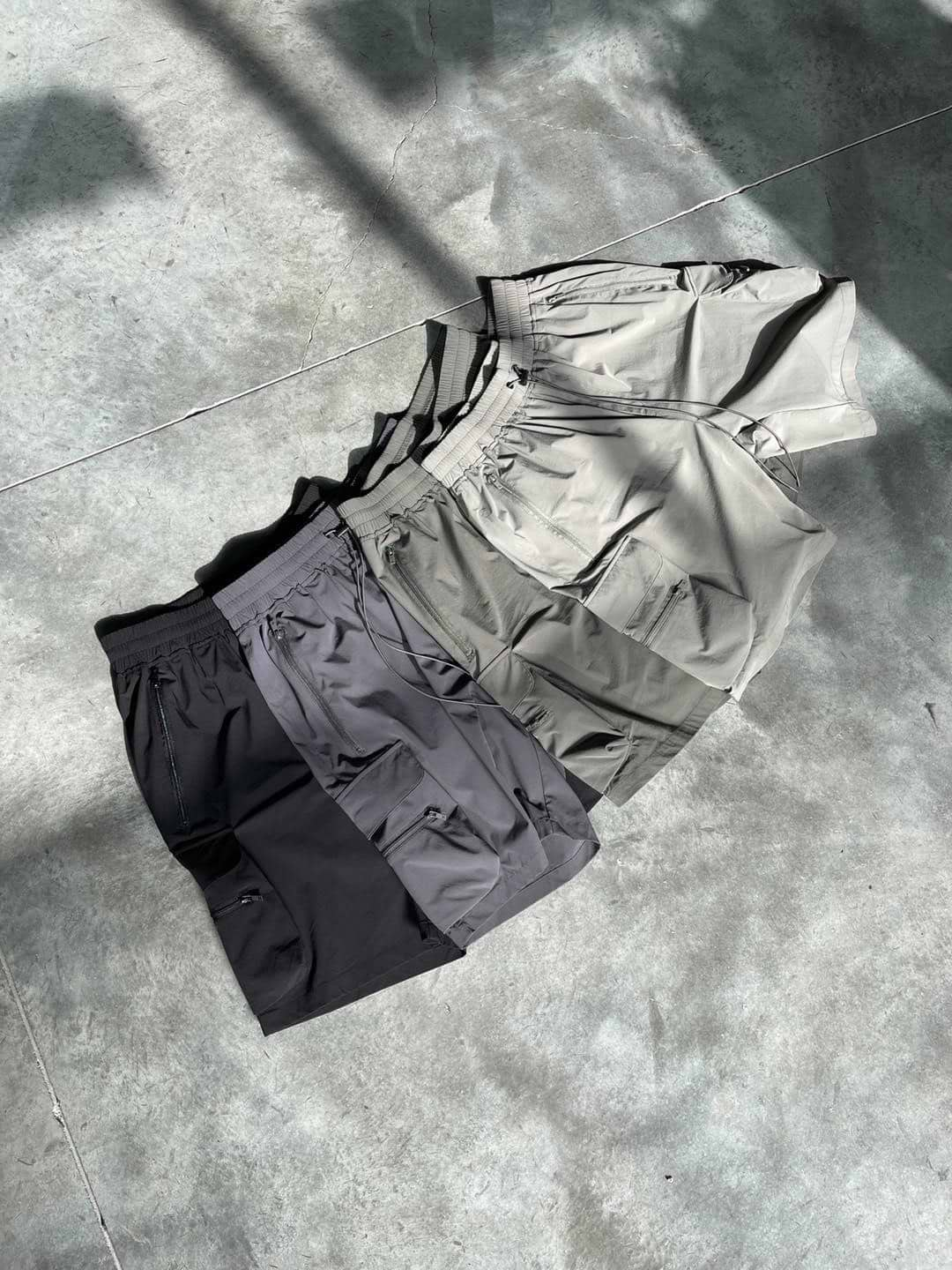 Next is the ever popular 247 shorts, created to be worn for active & casual intent, every purpose in mind. One of the best shorts for men in 2021. Featuring side cargo pockets with zipped pocket pouches, replicating the classic combat style. Designed to be worn in every season, these are our everyday shorts in terms of functionality and everyday use. Available in a black, grey, olive and taupe colourway paired well with matching 247 Pant & 247 Jackets. Shop our 247 collection now.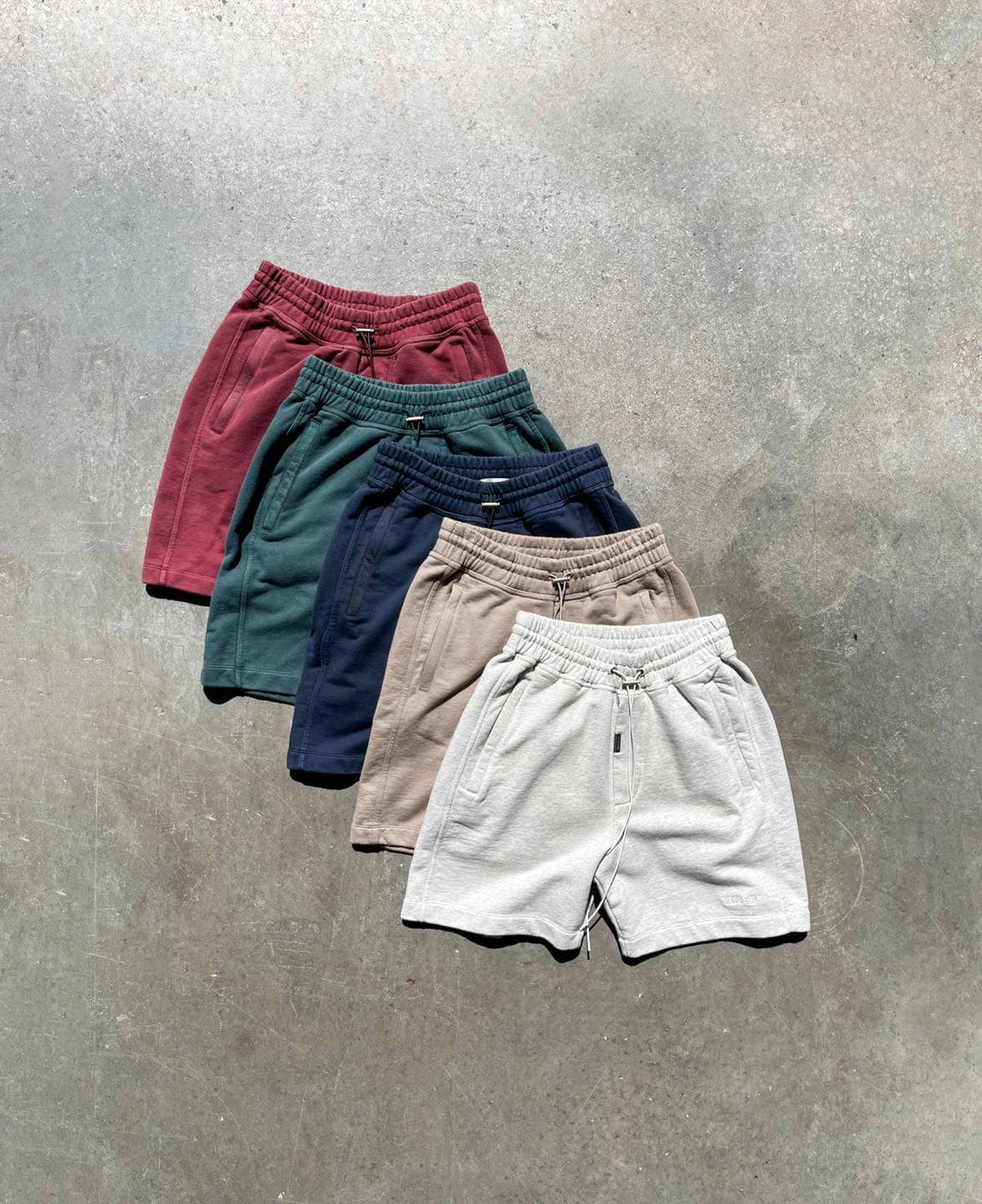 The last collection showcased is our Blanks collection. The Blanks range encompasses everything that Represent stands for; luxury garments, materials, accents, production and stand out designs. Over the course of years we have crafted a range designed to be relevant now and forever, something that is timeless and an essential in every occasion. The streetwear blanks range combines both luxury style and everyday apparel, with a wide range of colourways to choose from to suit you, making these one of the best shorts for men for any occasion. The shorts are made with a 100% cotton heavyweight loopback jersey material with zipped pockets and an embroidered Represent logo. You can accompany these shorts with more blanks products, such as the matching t-shirts, sweaters & hoodies. We also offer a "Blanks Bundle Discount" where if you purchase 3 or more Blanks products, you will receive a 30% discount automatically applied at checkout. Shop the Blanks collection now.
We believe these are the best shorts for men in 2021, our extensive range of designs & colourways make sure that there is a short for every purpose & fit. All of our shorts are designed with quality at heart, to ensure we are still the best luxury streetwear brand on the market. To view our whole range of luxury shorts, click here.