Hoodies and Sweater usually get thrown into the same bracket, a piece of clothing purely for comfort and lounging, and in a lot of cases people are correct. However I'm here to tell you that a Sweater is much more than that, its a much more versatile piece which can transform an outfit.
A sweater can be used for those lounging & comfort days around the house, but can also be paired with some denim or tailored pants to look way more formal, you can even chuck one over a shirt if you wanted to really dress it up.
At Represent, i feel that our Sweaters are the most underrated things we sell, i believe the fit it unmatched and they are the best sweaters you can buy today on the market. In this blog, i will be showing you why i think they're the best out there, and how you can go about styling them.
Colour matching/blocking
What makes sweaters so versatile is how easily it is to style their colours, and there are two ways in which you can make your outfit stand out, and these are colour matching and colour blocking
Colour matching is where you pair the same colour together in an outfit, so for example if you had a Black sweater, you would then pair it with a black pair of pants. Colour blocking is the opposite, it is where you get 2 contrasting colours and pair them in a outfit to match, for example you have a Blue sweater and match it with a pair of Black pants. With colour blocking, it is best to stick to the primary colours when it comes to building your outfit, too many tones can cause your outfit to get overwhelmed and messy. Be sure to check out our range of green sweaters, red sweaters and pink sweaters to explore our strong colour offering.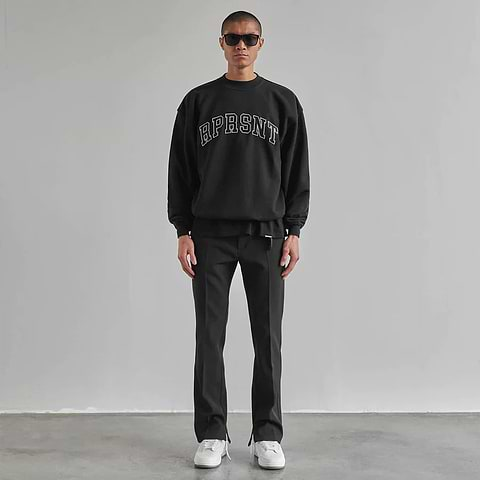 Sweater with Joggers
The ultimate comfort pairing, for days when you just want to lounge around the house and be comfortable, the best pairing for your sweater is a pair of joggers. What this outfit is good for is colour matching, a matching sweater and jogger pair is one of the most iconic pairing when it comes to casual fits. Our Blank sweater and joggers are the perfect choice for this as they are so easily matchable and they come in a wide array of colours. Be sure to check out the full Blank collection.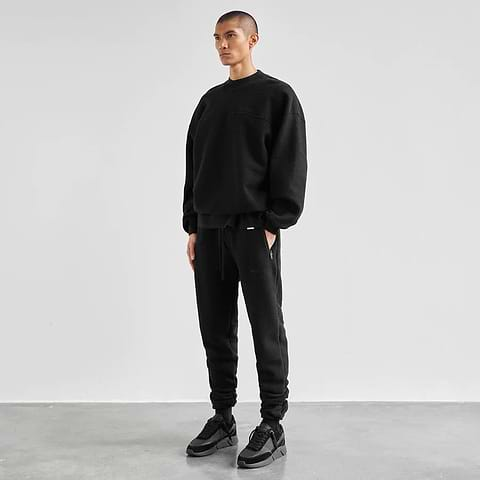 Sweater with Carpenter Denim
Much higher on the formality scale, something you'd look to pair if you were going out for the night or on a date somewhere. The carpenter denim has become very popular over the last year or so, its baggier fit now fits into the mould of how we all want our denim to fit, then with the added extra details it makes the denim style quite unique. A sweater also goes very well with carpenter denim, the oversized sweater fit and baggy denim works very well. A great outfit to put together is our Owners Club Flat White Sweater & our Taupe Carpenter Denim. Be sure to check out our full range of Carpenter Jeans.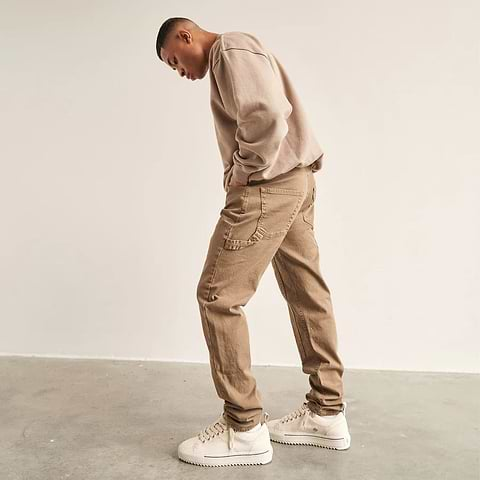 Sweater with Shorts
This combination is the best for when the warmer weather starts to come, in those summer nights for when you have been wearing shorts and a t-shirt all day but the wind makes it a bit colder. The sweater then acts as a comfort piece again, and we want the best sweater for that. So for this, we would look at a pairing from our Blank collection again, for every colour we release, we ensure we release a pair of shorts for this very reason.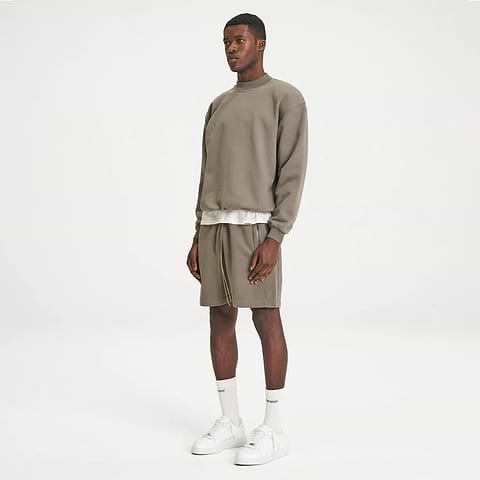 Sweater with Jeans
Similar to how we would want to style with our carpenter denim, the other styles of denim also pair very well with our sweaters. We have a fair few styles of denim, we have our essential denim which is more of a skinnier fit, then we have our baggy denim and straight leg denim which fit more loosely on the legs. Our oversized sweaters fit very well with all denim styles, some of our popular Graphic sweaters including our Owners Club collection pair well with pretty much every denim style there is, make sure to check out our full range of graphic sweaters.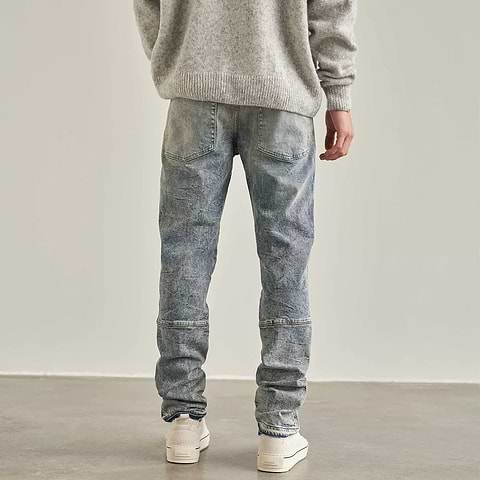 As you can see here, there is plenty of ways how to style sweaters with many different bottoms to pair them with. We have plenty of sweaters to choose from to fit any style, from our minimalistic Blank collection to our bestselling Owners Club graphics. You can now buy our Sweaters through Klarna, Clearpay or any of the other payment methods we have on offer, so you can buy risk free. Customers in the UK get free returns on all products featured in this blog, so try out some of our sweaters today.
With free shipping UK-wide and a variety of discounts elsewhere on the site, there's never been a better time to upgrade your streetwear. This is a great time to shop at Represent.