A matching tracksuit combination can be one of the best combinations for both style and comfort in the fashion world today. It is so simple yet so impactful when you wear it, the different fits and materials lead to multiple different outfits and styles to showcase.
Originally made to be worn for athletic purpose, and something made for athletes to be worn on the side of the track over their running gear. The tracksuit has become very popular in mainstream fashion, and has become a staple in the everyday wardrobe for most people.
In this article we will be looking at the various different tracksuits we have to offer, and how each tracksuit differs from eachother to give a completely different look and feel to them.
Best Everyday Tracksuit
The Spring Summer Tracksuit has a boxy oversize silhouette in the jacket and a wide leg fit on the pants. Crafted with a nylon blend outer and lined in a silky mesh. The jacket features a funnel neck, storm flap and is finished with a two-way RiRi zipper to the centre front. Velcro cuffs adjust the arm openings, and hidden elastic adjusters finish the hem. Logo-embossed metal bar to the storm flap.
The tracksuit comes in a Black & Stone colourway, and was released as part of our SS22 collection, the premium nylon blend allows for breathability for when it gets warm and also has the ability to keep you warm. This tracksuit would pair well with a pair of our Flat White Apex, as the shoe pretty much goes with any outfit, and especially this tracksuit, and also we would recommend pairing it with one of our Owners Club T-shirts in Flat White, for when you take the jacket off and want to still look cool underneath.

Best Premium Tracksuit
The best premium tracksuit we have has just been released as part of our Summer 22 collection, The all black tracksuit features a slimmer fit, with white piping detail down the arms and sides of the leg, and the pants feature a split end to fall perfectly over your shoes.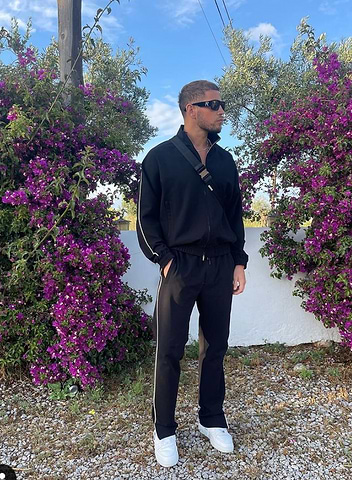 The Tracksuit Jacket in Black carries the aesthetic of ultimate laid back sophistication, featuring elasticated waists & cuffs and zip pockets. The black trackpants have a relatively slim fit and feature an elongated hem, with a hidden zip to the leg opening.
The very premium materials used to make this tracksuit a must have in your wardrobe, you can dress it for summer by pairing it with one of our Tank Tops and having the track jacket open, or you could wear it in the colder months with one of our Core t-shirts & Flat White Apex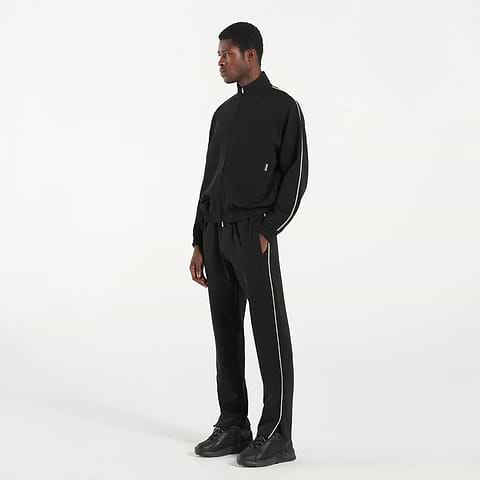 Best Relaxed Tracksuit
The best tracksuit for relaxing around the house is our Blank tracksuit. The Blank Track Jacket was adding into the Blank family as part of our Winter Blank colour drop in 2021, and it dropped in both an All Black, Dusk and Brown colourway.
A classic track jacket silhouette in a heavyweight loopback jersey outer. Gathered sleeve detailing to the inner arm and a double rib collar. Finished with a two-way RiRi front zip and welted hand pockets with zips and a high neck collar. Featuring a tonal raised rubber Represent logo stamp.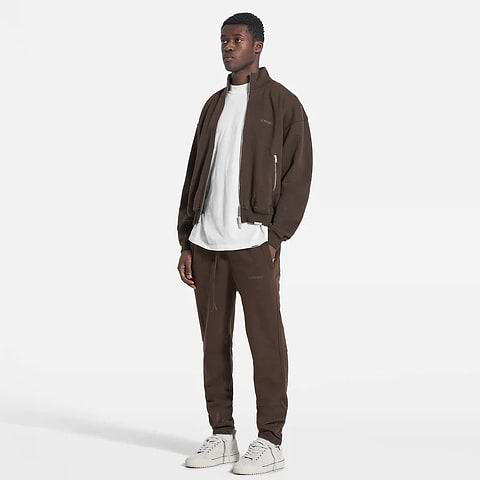 The classic Blank trackpants use the same heavyweight loopback material  and have a more slim fitting look to them, they have elasticated waistband and cord adjusters to the hem of each leg. Featuring a rear patch pocket to the left leg and welt hand pockets with RiRi zippers.
We recommend pairing this Blank tracksuit with another one of our Blank t-shirts in the same colour, to make a whole block coloured fit. You can also shop our Blank's discount, buy 3 or more Blank products and receive 30% off at checkout.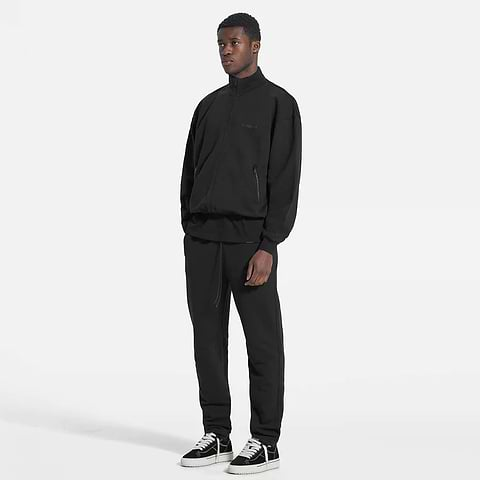 Overall these 3 tracksuits are all great for their different purposes, we believe our tracksuits are the best tracksuits for men in todays market, and use the most premium materials and styles to do this.
You can now buy cargo pants through Klarna, Clearpay or any of the other payment methods we have on offer, so you can buy risk free. Customers in the UK get free returns on all products featured in this blog, so try out some of our cargo pants today.
With free shipping UK-wide and a variety of discounts elsewhere on the site, there's never been a better time to upgrade your streetwear. This is a great time to shop at Represent.