The story of Represent is an inspiring one for many; two brothers who had a vision, a mission, and from that a plan to create the best clothing brand in the world. In a climate where fashion and retail is one of the most difficult industries to break into, Represent burst onto the scene seemingly out of nowhere, and quickly rose through the ranks to now be considered one of the most popular luxury streetwear brands in the world. This ascent however has not been a story of overnight success; it is the result of over a decade of hard work, love and resilience.
As a consumer of the brand for years before working at Represent, I've followed George and Mike Heaton on Instagram for about as long as I've known the brand. I've found that one of the pulls towards Represent is the transparency and visibility of these guys. They are not just faces of the brand; they embody it. If you follow George on Instagram you will see behind the scenes of designs, production processes, 247 workouts, sneak peaks of upcoming products and more. What is clear is the amount of love and hard work that goes into everything. Not only this, but the boys have created a community of people who genuinely love and live the brand that goes way beyond 'hype culture'. When you buy from Represent, you're not just getting clothing; you're becoming part of this community.
For this interview, I asked George the questions that I'd want to know the answers to as a Represent consumer. We discussed the brand, inspirations, daily routine and more. George's answers exposed the innately driven mindset and approach he has to life, and how that has positioned itself in running the business. So for now, let's sit down for an interview with George Heaton.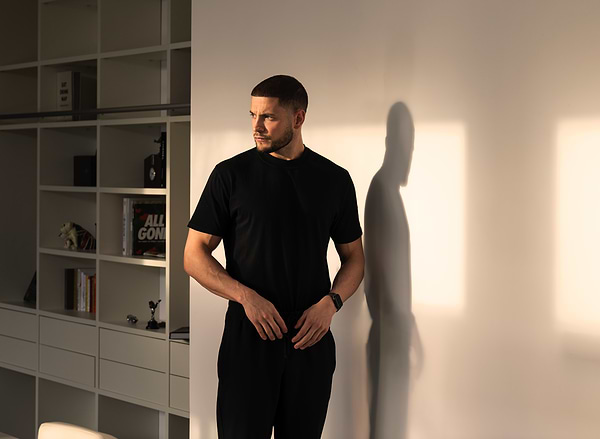 Where are you from?
Manchester, UK
How did Represent begin?
Represent began in 2011 as a college project with 25 screen printed t-shirts costing £150.
Who wears Represent?
The Represent customer pool is very diverse, we have three tiers blended. The general customer is a progressively minded individual that utilises Represents three pillars, being mainline, blank, and 247, with the ability to wear Represent for every occasion. We also have a demographic that likes to wear a Represent outfit paired with a high end luxury sneaker or outerwear piece. And there's a younger aspiring customer that has a Represent piece as their top tier wardrobe item. 
Where is Represent clothing made?
Represent is made in Europe, with most of its production in Portugal.
Where do you see the brand in 5/10 years?
I don't like to plan that far ahead, but my vision is to build the best brand in the world, however far distant that may be.
What is your favourite part of the process? 
Creating with the teams inside of the brand and sample arrival. There's no better feeling than a product arriving exactly how you envisioned it originally.
Where do you take inspiration from for new garments/styles?
Inspiration is everywhere, we're so connected to every corner of the real world and the digital world, so it's super attainable to draw ideas from different areas when building a garment, collection or campaign ideology.
What has been your biggest struggle in running the business?
Overcoming the hardships of being declined as a young entrepreneur trying to build a small business. That being with production and retail mainly.
What is your favourite piece ever produced by Represent?
That's a super hard question, but it would have to be the 247 pant as of lately.
Who is your biggest style inspiration?
In terms of personal style, myself. In a brand sense, I love the way Matthew Williams is shaping the modern Givenchy look. 
Have you ever had a 'we've done it' moment?
No, I don't believe you should ever have that mindset, but more of a 'that worked, let's do it again' is my outlook on successful moments.
Do you have a daily routine?
I do indeed, I stick to a very regimented habit stack of morning & night regimes. I believe this is extremely important of building discipline and creating good habits which leads to success in definitive areas of life.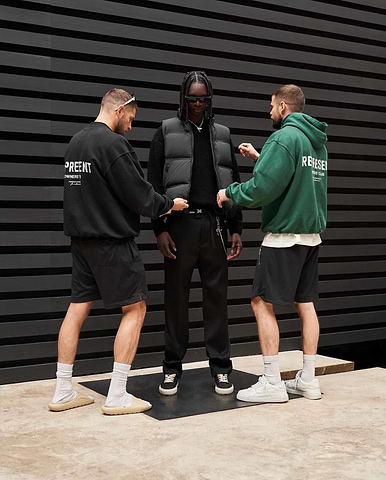 What do you think are the most important traits for success?
Consistency, intensity and humility.
What advice would you give to your 18 year old self?
Life isn't easy, don't go wanting it to be.
Your Instagram bio is 'On a Mission'. What does that mean to you?
This mission is made up of many missions that are able to be completed. But the overall mission is to build the best brand in the world. And that can be seen, meant and described in many different ways. Time will tell if that is completable.